MCF SUNRISE continues to provide support to all existing, as well as all new clients, through a loan product intended for micro-entrepreneurship.
Following the demands of the market, MCF SUNRISE offers you a loan product intended for starting a small or medium business, improving business conditions, modernizing existing assets, improving liquidity, or covering many other costs that the business brings with it.
Favorable credit conditions and fast loan approval will certainly further influence your decision to take advantage of this unique opportunity we offer to anyone with a work permit or registered business.
You can take advantage of these special benefits for micro-entrepreneurs until 31.08.2021.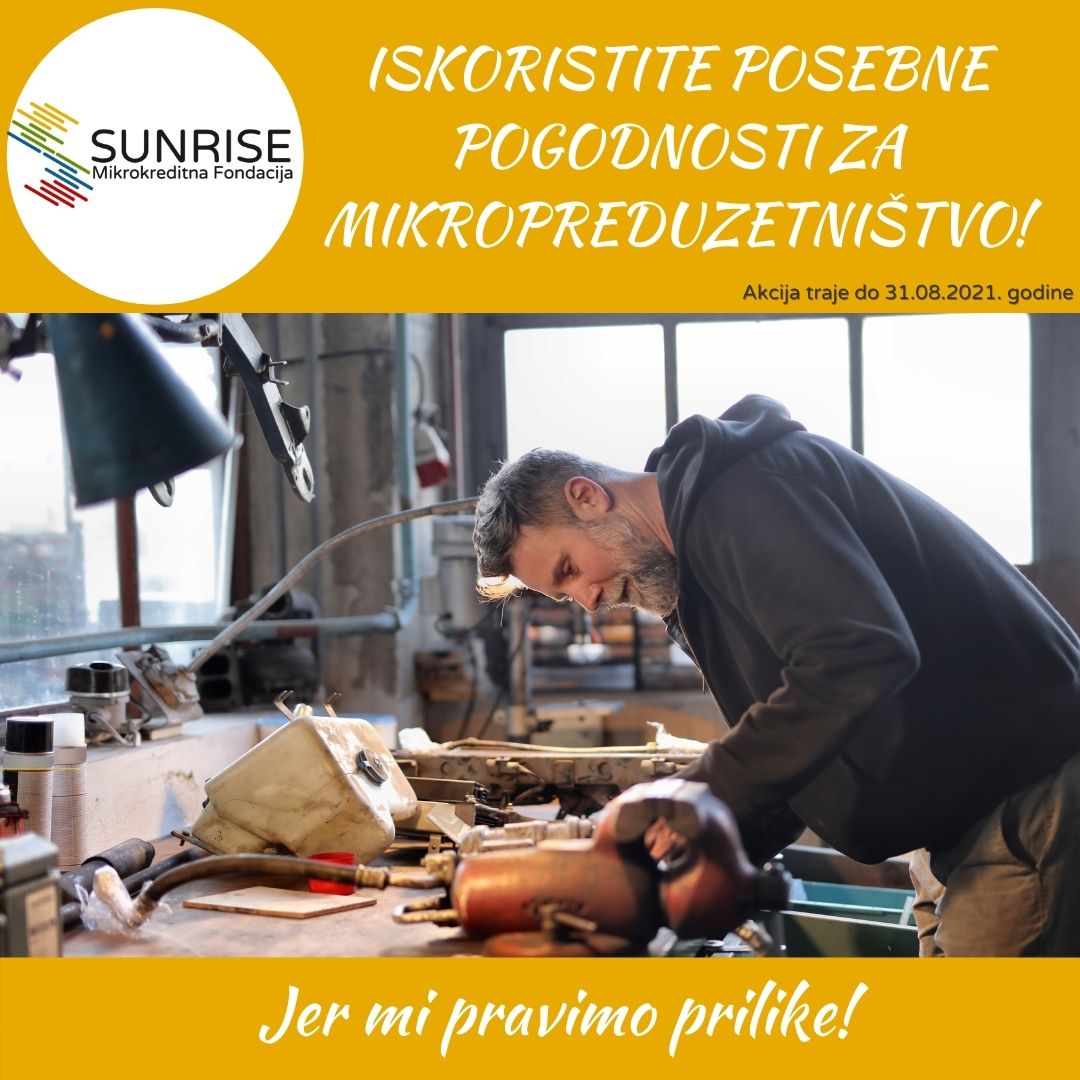 For more detailed information and inquiries you can call us on the free info line: 0800 30 565 or apply via the following link: https://en.microsunrise.ba/online-loan-application/, write to us in the inbox of the page on Facebook https: https://www.facebook.com/microsunrise, or visit the nearest branch office: http://microsunrise.ba/poslovnice/
Your MCF Sunrise