In order to improve our services and support as many clients as possible in the area of Cazin, Microcredit Foundation Sunrise has moved its branch office to a new location and address.
As of 22.10.2020 look for MCF SUNRISE Cazin on the first floor of the Shopping Center "Lilies", in the Square of Golden Lilies Street.
We believe that this modernly equipped branch in the Shopping Center "Ljiljan" will improve communication, as well as provide all necessary information about all the services that MCF SUNRISE offers to the interested clients.
Considering the decision to move into the new location, the Microcredit Foundation Sunrise will grant special benefits to all its clients, as well as potential clients, during the months of November and December 2020.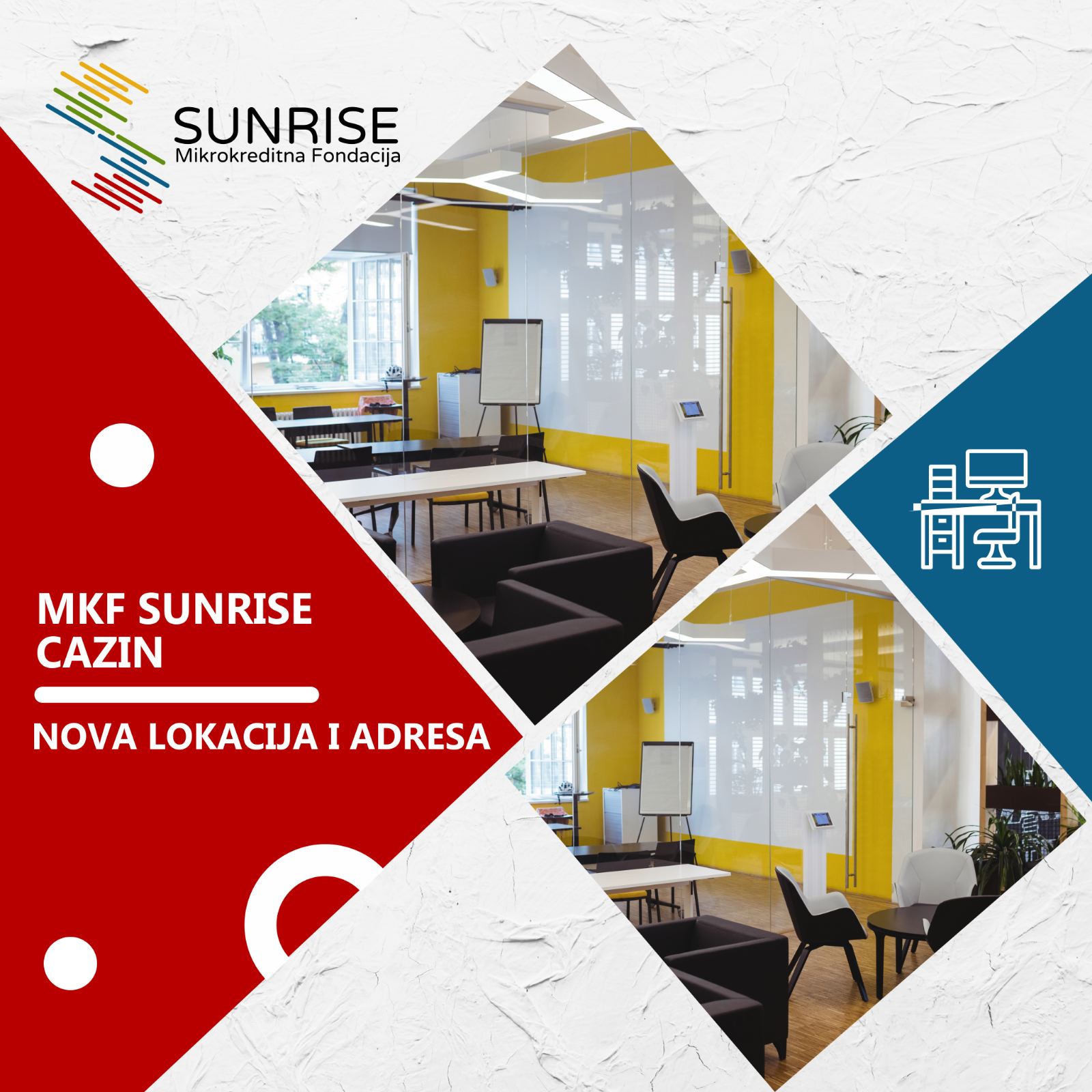 For more information, you can visit us in the Square of Golden Lilies, in the shopping center "Lilies" on the first floor. You are welcome to call us at: 062 / 345-680, 037/ 941-303, 037 / 513-474,  or on the toll-free info line 0800 30 565.
MCF SUNRISE – Because we make opportunities grow!